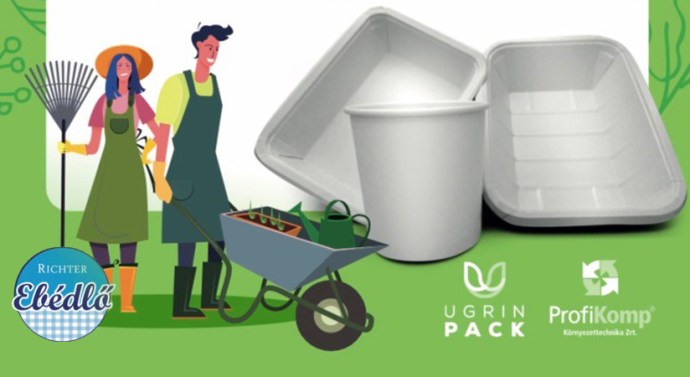 A country-unique eco-conscious system is being tested in Dorog
The Ugrinpack-Erdősi Kft. and ProfiKomp® Környezettechnika Zrt. a unique environmental protection system in Hungary at the Dorog Branch of Richter Gedeon Nyrt.
Zoltán Kárpáti, Richter's PR manager in Dorog, said that a family business in Dorog called UgrinPack approached them with a request to test a unique packaging system in a high-traffic restaurant on the factory site. The contractor running the Richter Dining Room and the owners of UgrinPack have agreed to test the new packaging for a month.
Zoltán Kárpáti also said that the Richter Branch in Dorog participated and helped to place the waste collection containers at the individual plants and organizational units, as well as supported the communication of the test within the factory, as the implementation of such an environmental project is important for them.